Autumn has officially started and what is the best way to get in the spirits than reading some dark academia books? This new and rapidly growing genre is gaining popularity now more than ever. Essentially, these novels are set in colleges, universities, boarding schools, or even libraries. Moreover, their themes largely revolve around mysteries, gruesome histories, gothic structures, and disturbing plotlines. The characters in dark academic novels are said to have quirky qualities with a dark side. All in all, these books are a perfect read for fall and Halloween alike.
Therefore, in the spirit of celebrating this time of the year, we have rounded up a list of some of the best, enchanting, and truly brilliant dark academia books you should pick up this fall.
Just FYI, in order to read these books on Kindle, make sure that you have the right internet connection with fantastic download speed, like the one offered by Cox Communications. The internet connection from this provider allows you to download all the eBooks of your choice and that too at a lightning-fast speed. So, if you are a new subscriber and want to learn more about it, then contact Cox servicio al cliente and get all the information you need directly from the sales support agent.
Keeping this in view, let's move forward and talk about all the exciting and enthralling dark academia books you should add to your TBR this fall.
1. The Secret History by Donna Tartt
"Beauty is terror. Whatever we call beautiful, we quiver before it."
The Secret History has been called the "foundational text" of dark academia and for all the right reasons. The characters are remarkable, and the touch of the supernatural element makes it even more of an interesting read. As a reader, you cannot help but get lost in the pages of this book because of the slow, and building tension that draws you in and leaves you craving for more.
The book follows Richard Papen, who has recently joined a college in Vermont. Soon after his enrollment, Richard starts hanging out with the "misfits" of the campus, who also like to call themselves elite. All the members of this clique are highly under the influence of their professors. However, things are quite different than what they appear. What seems like a bunch of kids coming together to discuss literature is, in fact, the group blurring the boundaries and getting involved in cults and heinous crimes.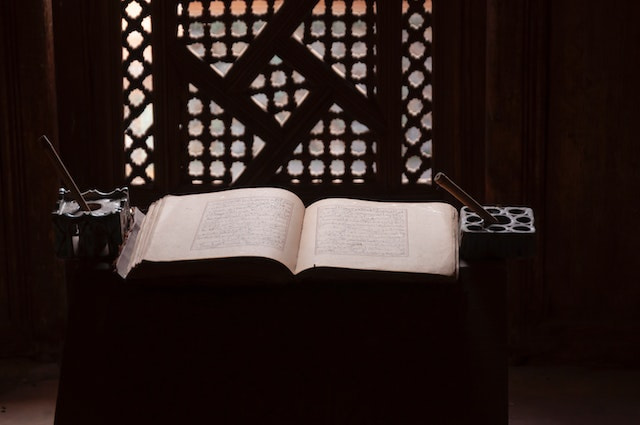 2. Confessions by Kanae Minato
"A cornered rat will bite the cat,"
Confessions by Kanae Minato was first published in 2008 in Japan. The tale grabs your attention right from the start and makes it completely impossible for you to close the book until the very last page. It would not be a stretch to say that this book takes you on a crazy rollercoaster ride as you come face to face with the raw side of the characters.
This tragic tale starts with a lecture given by Yuko Moriguchi while she is talking to the middle school students. The lecture leads to her accusing two students of murdering her four-year-old daughter. From there onwards, Yuko's journey of taking revenge for her daughter's death begins.
The story is narrated in multiple voices with several twists and turns that will have your heart racing.
3. The Lessons by Naomi Alderman
"For this is the heart of the matter: disasters occur where accidents meet a character."
If you liked The Secret History by Donna Tartt, then you are certainly going to be a fan of The Lessons since it is sort of reminiscent of that novel. The book features all those tropes that immediately have you gravitate towards it – murder mystery, academic setting, and a group of friends that is up to no good.
The Georgian mansion is somewhere hidden away in an Oxford back street. It would not be shocking to know that not many students are aware of this mansion, except for a few of those who have the key to the gate. Mark Winters is the owner of this mansion and he is charismatic yet troubled. He manages to lure in an impressionable group of students. But the charm has got to die soon, right? Especially when there are darker things waiting for them.
4. The Ancient Nine by Ian Smith
"Money has an insidious way of making decent human beings behave in a most indecent way."
The Ancient Nine is a mystery novel with an intriguing plotline depicting the hidden life of some of the elite clubs of Harvard University. It introduces you to the history you never even knew existed. The novel is well-paced and places a strong emphasis on small details that later unravel the entire story.
Set in 1988, two students at Harvard University become close friends and decide to join the Delphic Club; one of the most famous all-male cliques at the university. The secrets of this club are all well-protected by the anonymous alums of the said club that are collectively known as the Ancient Nine.
However, some secrets are bound to come out and this is what happens when these two friends – Spencer and Dalton – stumble across the 1927 disappearance connected to this clique. From there, they begin to find themselves tangled in the club's troubling side.
Final Words
Dark academia has been on the radar of every other book lover. Readers just cannot get enough of it and keep looking for more and more amazing books that contain dark themes with even darker motives hidden inside the pages. If you are also one of them, then check out the books we have mentioned in this article and start reading this fall.