Is Outsourcing Compliance Training Content The Right Choice?
Choosing between internal development and outsourcing compliance training content isn't a decision to be taken lightly. You need to weigh all the options and find the best approach for your team, budget, and training objectives. However, many organizations can benefit from bespoke compliance training companies or off-the-shelf solutions. That includes SMBs and start-ups with limited resources. So, what are the pros of hiring an eLearning content provider versus developing content in-house? How does it benefit your bottom line and boost employee engagement? Here are a few key benefits to add to your outsourcing business case.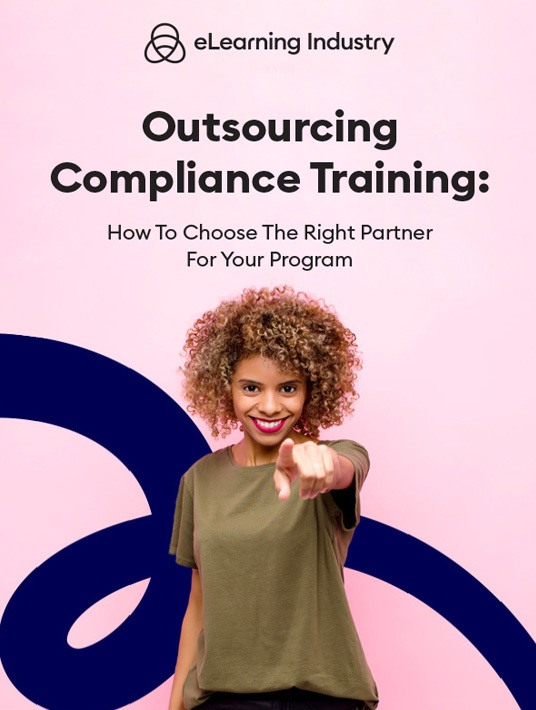 eBook Release
Outsourcing Compliance Training: How To Choose The Right Partner For Your Program
This guide will help you outsource with ease and choose the best partner for the job.
7 Top Reasons To Hire Compliance Training Companies
1. Reduce Turnaround Time
Experienced compliance training solutions companies have an established process. They know what works and what doesn't. As well as how to streamline development without cutting corners. As such, you can reduce turnaround time and get your compliance program off the ground more rapidly. This means lower risk since your team has all the necessary info BEFORE facing work-related challenges. Instead of launching your course after recurring mistakes and trying to do damage control.
2. Benefit From External Expertise
Elearning content providers who specialize in compliance online training have niche expertise. They know the common risks associated with your industry and region. Or they have a team of SMEs on-call who can bring them up to speed. Thus, you don't have to hire a dedicated team of developers, subject matter experts, and instructors. As the training company already possesses the necessary skills and background knowledge. This is why it's so essential to vet vendors. For example, your RFP includes all the current compliance gaps and obstacles. And the provider replies with targeted solutions for these challenges without going over budget.
3. Decrease Development Costs
Speaking of budget, another reason to purchase compliance training solutions is to reduce costs. Many organizations assume that hiring an outsourcing partner will be more expensive. However, when you consider the time and tools your team needs to develop content internally, outsourcing may be more cost-effective. For instance, you don't need to purchase asset packages or advanced authoring tools. Nor does your team have to endure the long learning curve and revision processes.
4. Reuse Existing Assets
Many organizations re-purpose training tools because it saves time. But it actually requires lateral thinking and a big chunk of your development schedule. First, you need to take stock of your library to find the best resources, then figure out how to fit them into your current strategy. And that's before uploading them to your authoring tool to edit and revamp content. Hiring a compliance training company eliminates all these tasks and simplifies the process. Some vendors even dive into your repository to look for reusable assets on your behalf. Just make sure to include all of these tasks in your outsourcing RFP for realistic estimates.
5. Avoid Launch Delays
In most cases, you can't push back your compliance training launch because it's too risky. For instance, employees need to know the new protocols before performing tasks. Or they must have their certifications by a certain date to avoid regulatory fines. Content providers can help you avoid delays because they know all the steps involved. As well as which mistakes to avoid to keep the project on track. As an example, they've worked on projects with similar L&D gaps and budget limitations. So, they understand how to work with limited resources and still deliver on time.
6. Cut Software Expenses
You may still have to spring for authoring tools and LMS platforms if you plan to host the course on your own. This also gives you the chance to modify or update existing content, even if the outsourcing partner created the original. That said, outsourcing can help you significantly reduce software expenses. Especially if you purchase off-the-shelf solitons where everything is included. For instance, the vendor offers pre-built courses on their own LMS. In some cases, you can still incorporate your branding to make it cohesive, minus all the tool upkeep costs. And let's not forget about software setup and implementation. Your L&D team doesn't have to master all the functions and they can spend their time on other crucial tasks. Not to mention, eliminate all the stress that comes with tech troubleshooting.
7. Prevent Compliance Violations
One of the most direct benefits of hiring an eLearning content provider is to prevent violations and breaches. They deliver high-quality content that's engaging and targets your specific compliance challenges. Which helps employees apply what they've learned on the job and retain information in the long term. They don't make as many mistakes because they know the repercussions and have explored all the approaches. Thanks to real-world branching scenarios, simulations, and serious games. Some vendors even offer live events that feature industry experts. So that employees can ask questions and improve comprehension. Finally, outsourcing partners can work with you to identify areas for improvement and create a results-driven plan of action.
Conclusion
Is outsourcing compliance training content the right choice for your organization? There are a number of factors to consider. Such as whether your team has the time to develop content internally AND still handle their regular job duties. Or if hiring compliance training companies is more cost-effective. Thus, you should identify your needs, get team feedback, and reevaluate your budget. Then make the best decision based on the total picture, instead of just looking at one aspect of your strategy. In fact, you might end up outsourcing other L&D projects to cut costs and save time.
Download the eBook Outsourcing Compliance Training: How To Choose The Right Partner For Your Program to find the best content provider for your needs.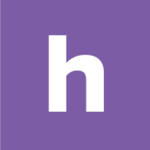 Homebase
Make work easier. Running a small business has never been harder. Homebase helps with free tools to track time and manage your team.