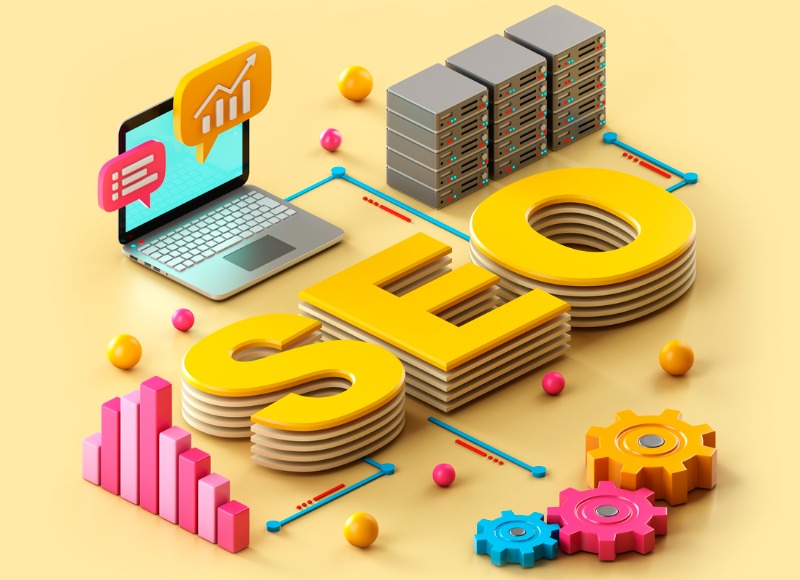 SEO website designing allows you to develop and design your website for search engines like Bing and Google.
Search Engine Optimization is essential to improve your website's online reach and visibility, boosting business growth. In simple terms, SEO helps your website compete online and attract potential customers to your business than your competitors.
Thus, designing an SEO-friendly website helps you:
Capture the attention of search engine spiders
Rank your website higher on the Search Engine Results Page (SERP)
Improve customer experience
Boost customer engagement, resulting in higher sales and brand exposure
Yield the best business RoI
So, if you want to leverage these benefits for your business, in this article, we share the best web design tips for beginners and professionals to build a thriving and SEO-friendly website in 2023.
The Best Web Design Layout Tips for an SEO-friendly Website
Here are the most reliable and basic web design tips and strategies you can implement to rank your website higher on the SERP.
Choose an SEO-friendly domain
You must choose a domain name that best reflects your industry and matches your target audience's frequent searches.
This will help your target audience reach you faster, identify your brand, and find your business website more reliable. So, choose a relevant and unique domain name for your website that best represents your brand and industry.
Ensure seamless navigation
If your site visitors can easily find the products and services they are looking for on your website, it represents a smooth, easy, natural, and SEO-friendly website navigation.
You can provide your site's sitemap on the home page to make navigation easier for your visitors—allowing them to click and navigate through any web page from the landing page.
Make your website responsive
As of January 2023, about 59.81% of web traffic comes from mobile phones—accounting for more than half of all web traffic.
Hence, making your website mobile-friendly and responsive is crucial to enable a seamless mobile experience and stay competitive in this digital age.
Make the content light and appealing
A light website with minimal yet appealing content loads faster delivers the best user experience and appeals to search engines.
Your website's page loading speed significantly affects its SEO performance. So, use optimized, lightweight, and captivating content to ensure reliable site performance and faster page speed.
Use internal and external links
Internal and external links act as your website's or business's endorsements—building brand credibility and reliability.
While internal links connect the different web pages on the same website, enhancing engagement and the time user spends on your site, external links help build trust within users and search engines—making your brand more valuable.
So, make sure you use internal and external links professionally and sparingly on your website and make it easier for your target users to find your website on the search engines.
Caption all images and videos
Your website's SEO performance heavily depends on how well the search engine spiders or crawlers view your content.
Using relevant captions to your website's videos and images helps that content rank when users perform organic searches. Besides, it helps you stay ahead of the competition and mark your presence on the web.
Conclusion
Designing your website for SEO by ensuring faster speed, seamless navigation, quality user experience, brand reputation, and increasing online visibility is essential to the success of your business.
So, implement the eCommerce web design tips and strategies mentioned above to build a credible and reputable brand presence and boost its SEO performance. You can also leverage reputable web hosting providers' expert web design services to build a professional website for SEO.